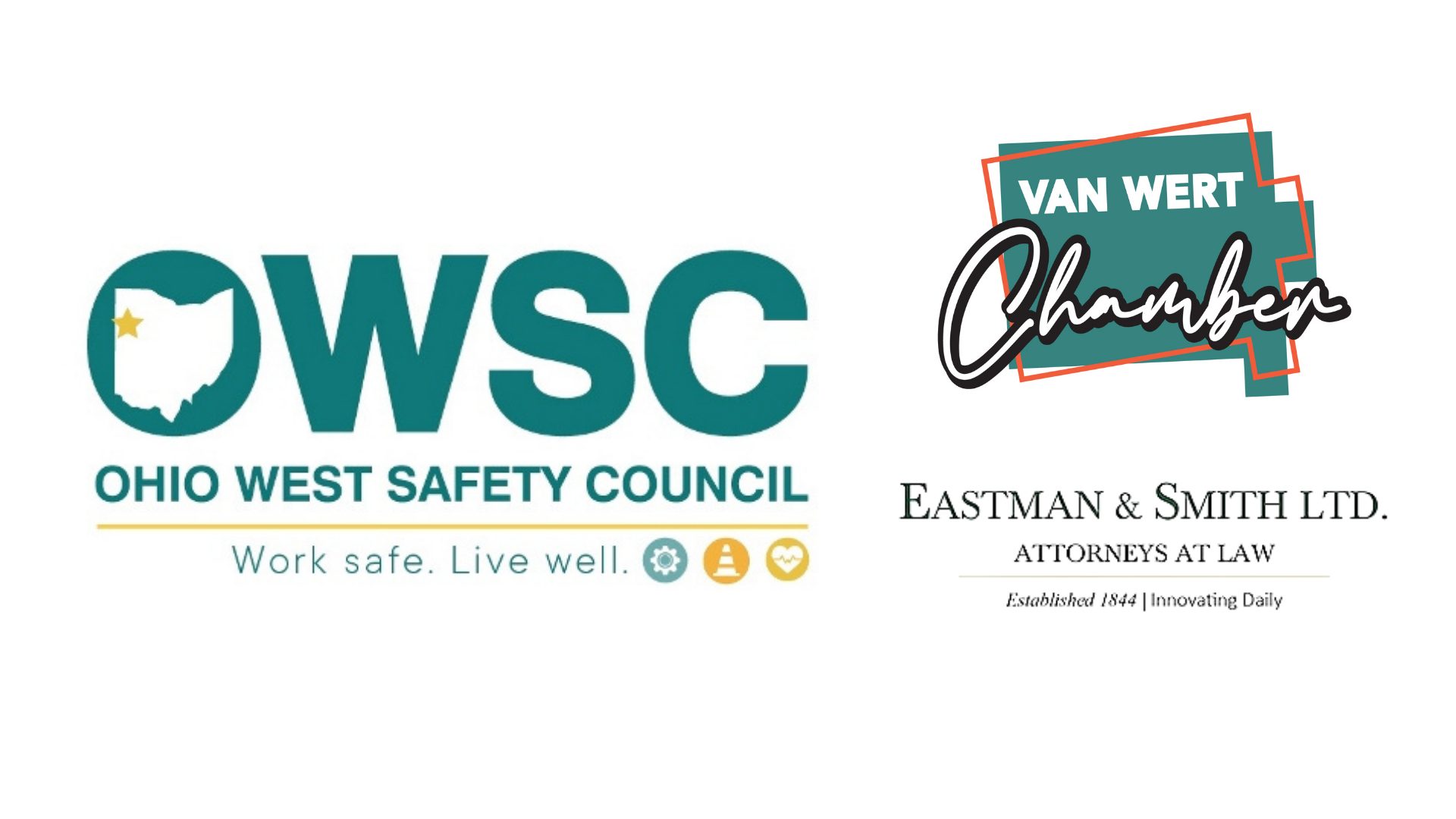 Industry Leading Best Practices, Networking and Professional Development
The Ohio West Safety Council is sponsored by the Ohio Bureau of Workers Compensation and Eastman & Smith, Ltd. Attorneys at Law and is open to all area businesses, is an initiative of the Van Wert Area Chamber of Commerce designed to increase safety awareness, and to give businesses a potential cost savings benefit on their Workers' Compensation rates.  Held in collaboration with the Ohio Bureau of Workers' Compensation, the program aims to provide a forum for safety and health information, education and networking in local communities.  Program topics must be classified under occupational safety & health, risk management, workers' compensation, BWC services, rehabilitation or environmental issues.
The Ohio West Safety Council currently meets on the 2nd Wednesday of each month from 8:00am-9:30am at Vantage Career Center with breakfast included. Each meeting will feature a update from the Ohio BWC, our sponsor Eastman & Smith, Ltd. Attorney's At Law, followed by our featured speaker. A steering committee made up of safety professionals from various local employers and a representative from the Bureau of Workers' Compensation will guide the program development.
Upcoming Meetings:
Wednesday October 12, 2022: Dustin Napier from Sedgwick Managed Care Ohio presenting, "Workers Compensation Claims Management."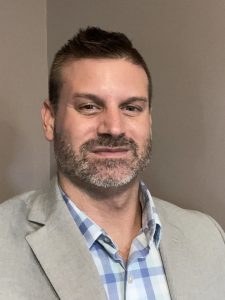 Dustin studied business at Ohio University and Columbus State Community College when he later entered the workers' compensation industry. He has been helping Ohio state funded employers for the last 18 years. Quickly promoting through the administrative roles to a BWC claims specialist with Ohio's largest managed care organization (MCO) and later as a Claims Adjustor with their Third Party Administrator (TPA).
Feeling the desire to help employers in a great capacity, for the last 11 years, he has been a consultant from both the MCO and TPA perspectives as an Account Executive. Dustin provides guidance to employers to navigate the BWC process; from claim strategies to injury reporting, medical provider consulting to plan/program selection and risk mitigation. Dustin has enjoyed working with northwest Ohio employers since the start of his career. He resides in Marion with his two teenage children.
Wednesday November 9, 2022: Bernadine Tobias from Westwood Behavioral Health Center presenting, "How to Avoid Burnout by Supporting Your Mental Health."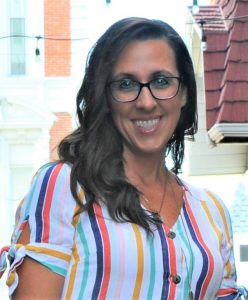 Bernadine has been employed by Westwood Health Health Center for 19 years. She has served in a variety of roles including mental health and substance use disorder case management; school based prevention services, disaster response team, crisis intervention services and court liaison.  She holds a Bachelor of Science in Psychology from Wright State University in Dayton, Ohio. She is a Prevention Services Provider licensed by the State of Ohio Chemical Dependency Professionals Board. In her free time she enjoys being outdoors, running, improving her green thumb, completing home improvement projects, and spending time with her family.
Wednesday December 14, 2022: Featured speaker from Vantage Career Center presenting, "How to Stop the Bleed."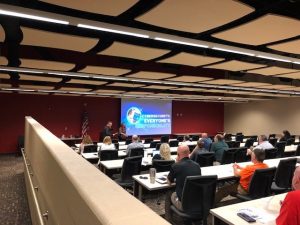 Membership includes:
A scheduled monthly safety meeting
Breakfast for up to two attendees
Take-Away Safety Information from each meeting
Updates on the latest BWC programs
Opportunity to speak with a BWC regional representative at each meeting
Opportunity to network with other local companies
For additional information about the Ohio West Safety Council or to register for the upcoming Safety Council program, please see the links located above, email the chamber at chamber@vanwertchamber.com or call us at (419) 238-4390.