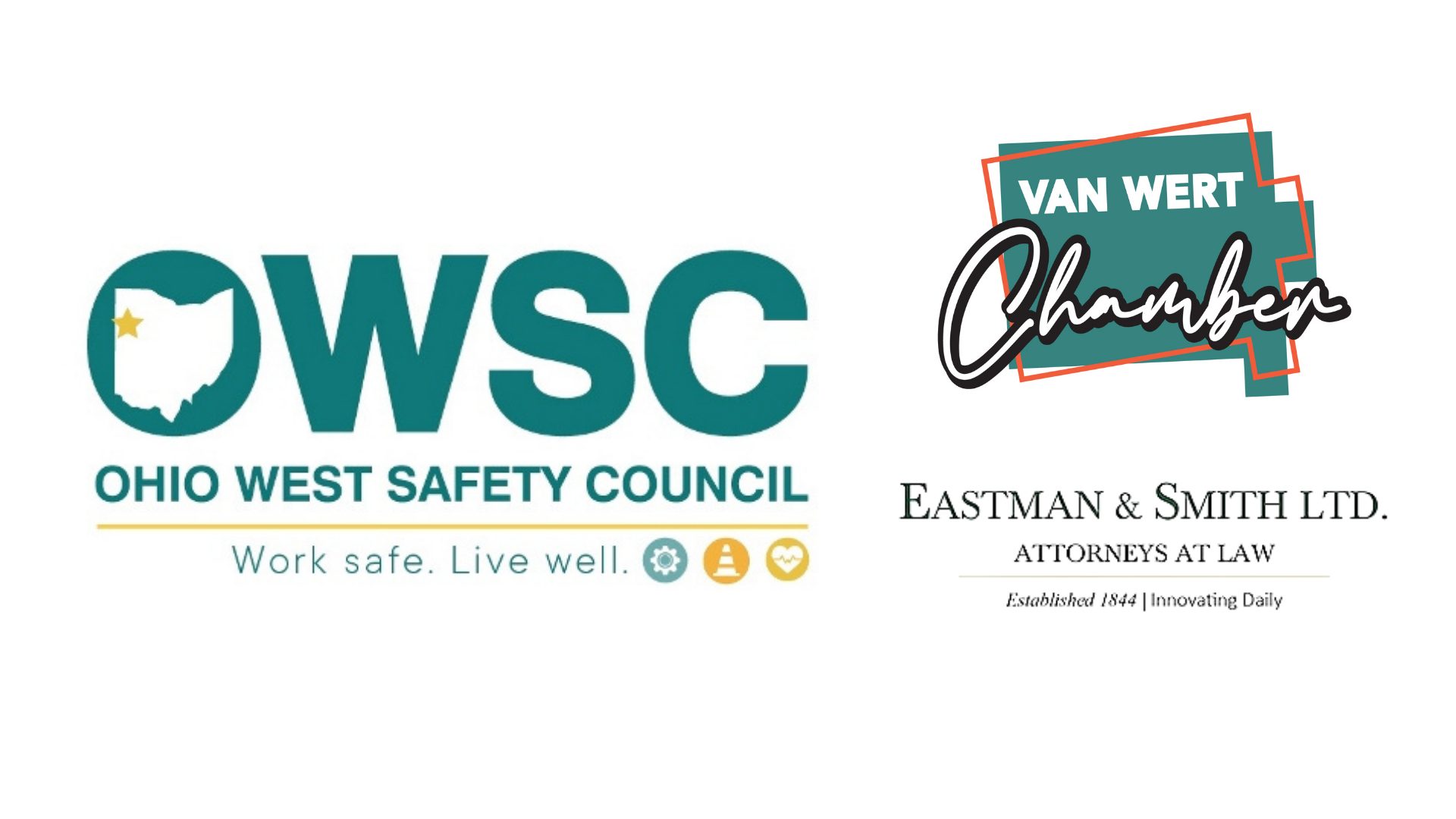 Industry Leading Best Practices, Networking and Professional Development
The Ohio West Safety Council is sponsored by the Ohio Bureau of Workers Compensation and Eastman & Smith, Ltd. Attorneys at Law and is open to all area businesses, is an initiative of the Van Wert Area Chamber of Commerce designed to increase safety awareness, and to give businesses a potential cost savings benefit on their Workers' Compensation rates.  Held in collaboration with the Ohio Bureau of Workers' Compensation, the program aims to provide a forum for safety and health information, education and networking in local communities.  Program topics must be classified under occupational safety & health, risk management, workers' compensation, BWC services, rehabilitation or environmental issues.
The Ohio West Safety Council currently meets on the 2nd Wednesday of each month virtually via Zoom with a guest speaker.  A steering committee made up of safety professionals from various local employers and a representative from the Bureau of Workers' Compensation will guide the program development.
Upcoming Events:
Wednesday June 8, 2022: Join us from 8:30-9:30am for virtual meeting featuring Tina Elliott, Director of Work Services from the Ohio BWC Office presenting, "Transitional Work Grant and Bonus Programs."
Did you know lost-time workplace injury and illness cases resulted in more than 8.5 million days of lost productivity nationwide last year? Even more alarming is if any of these employees are off work for more than six months, they have less than a 50% chance of ever returning to the workforce. These could be your employees.
The BWC offers a Transitional Work Grant Program to help businesses develop a plan that gradually and safely transitions an injured worker back to the worker's original job using real job duties for a specified time.
Join us to learn more about a Win-Win program for your employees and your business.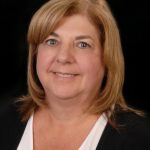 Membership includes:
A scheduled monthly safety meeting
Take-Away Safety Information from each meeting
Updates on the latest BWC programs
Opportunity to speak with a BWC regional representative at each meeting
Opportunity to network with other local companies
For additional information about the Ohio West Safety Council or to register for the upcoming Safety Council program, please see the links located above, email the chamber at chamber@vanwertchamber.com or call us at (419) 238-4390.