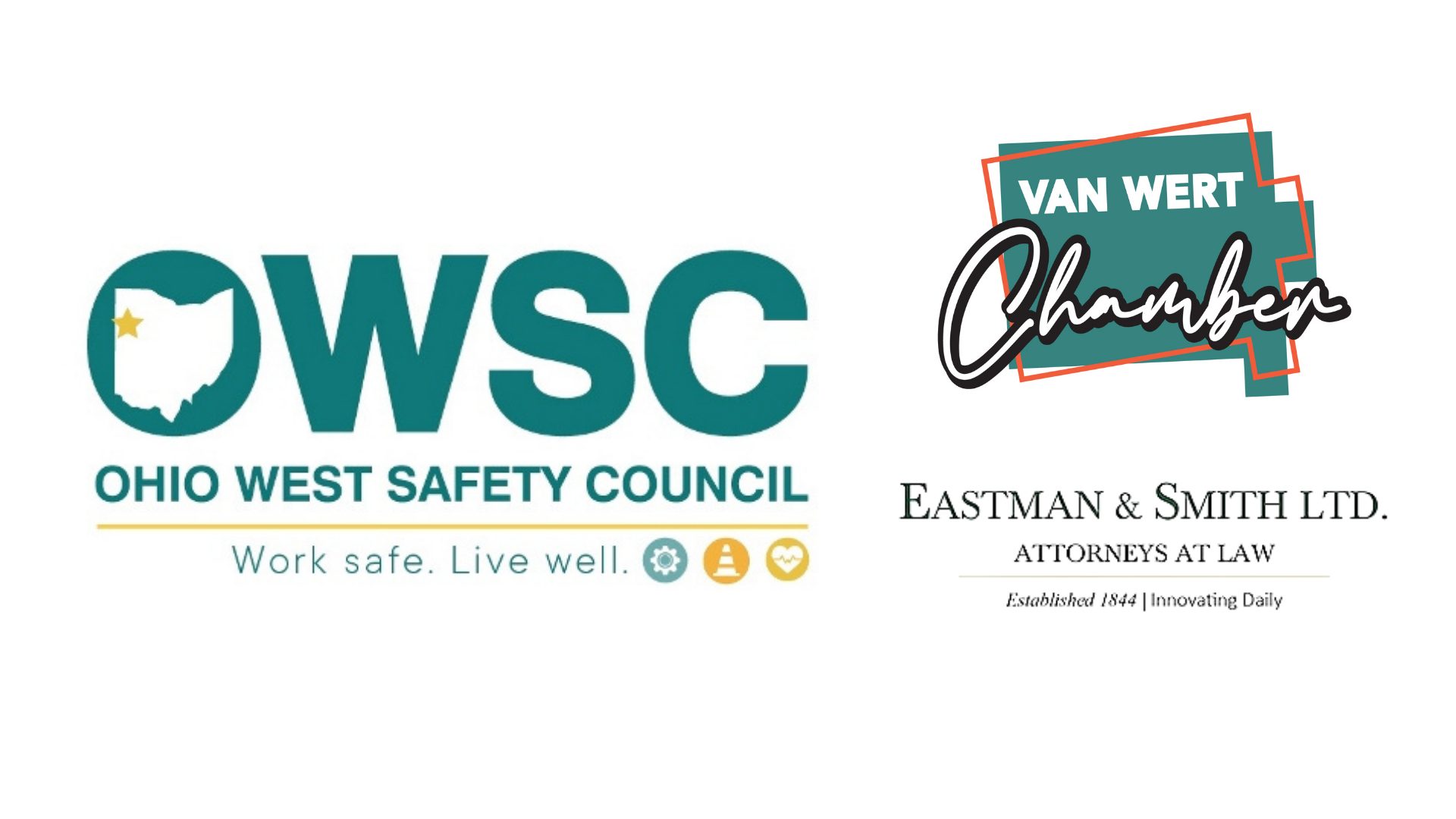 Industry Leading Best Practices, Networking and Professional Development
The Ohio West Safety Council is sponsored by the Ohio Bureau of Workers Compensation and Eastman & Smith, Ltd. Attorneys at Law and is open to all area businesses, is an initiative of the Van Wert Area Chamber of Commerce designed to increase safety awareness, and to give businesses a potential cost savings benefit on their Workers' Compensation rates.  Held in collaboration with the Ohio Bureau of Workers' Compensation, the program aims to provide a forum for safety and health information, education and networking in local communities.  Program topics must be classified under occupational safety & health, risk management, workers' compensation, BWC services, rehabilitation or environmental issues.
The Ohio West Safety Council currently meets on the 2nd Wednesday of each month from 8:00am-9:30am at Vantage Career Center with breakfast included. Each meeting will feature a update from the Ohio BWC, our sponsor Eastman & Smith, Ltd. Attorney's At Law, followed by our featured speaker. A steering committee made up of safety professionals from various local employers and a representative from the Bureau of Workers' Compensation will guide the program development.
Upcoming Meetings:
Wednesday January 11, 2023: Featuring speaker Joe Koehl, Loss Prevention Supervisor, Division of Safety and Hygiene presenting. Joe is a Loss Prevention Supervisor at the Bureau of Workers' Compensation, Division of Safety and Hygiene.  Joe has a master's degree in Safety from West Virginia University and over 30 years of safety experience in transportation, manufacturing, and workers' compensation.  Joe has taught Defensive Driving through the National Safety Council and Coaching Systems LLC – Coaching the Experienced Driver.  In addition, he has a Class B CDL.
BWC Division of Safety and Hygiene will be presenting "Developing a Driver Safety Program":  Motor Vehicle Crashes are the leading cause of workplace fatalities.  If you have one employee who drives a company or personal vehicle for work, this presentation applies to you.   So, what can employers do?  We will discuss OSHA's 10-step program "Guidelines for Employers to Reduce Motor Vehicle Crashes" found on Motor Vehicle Safety - Overview | Occupational Safety and Health Administration (osha.gov).  It focuses on sound management principles applicable to all industries.  It is not intended to be a vehicle regulatory (DOT) presentation or a Defensive Driving Course.
Wednesday February 8, 2023: Featuring speaker Marty Katterheinrich from Vantage Career Center, presenting, "Tips for Hand Safety."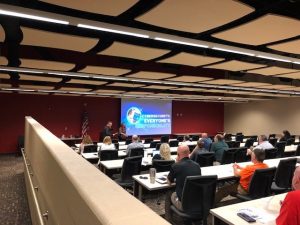 Membership includes:
A scheduled monthly safety meeting
Breakfast for up to two attendees
Take-Away Safety Information from each meeting
Updates on the latest BWC programs
Opportunity to speak with a BWC regional representative at each meeting
Opportunity to network with other local companies
For additional information about the Ohio West Safety Council or to register for the upcoming Safety Council program, please see the links located above, email the chamber at chamber@vanwertchamber.com or call us at (419) 238-4390.